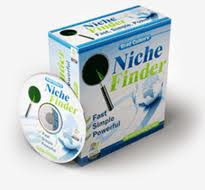 Niche Finder, a Brad Callen offering, is all about keywords and how to find the best ones to fit your marketing plan.
What is a keyword? Think of a keyword as a central theme. It is used by search engines to find relevant search results. Keywords are used by those doing a search to find info on a specific topic. They are also used by internet marketers to discover what words are being searched for most. The importance of this is to assist the internet marketer in having their website visible to those doing the searching.
Niche Finder basically works like this:
What you see is basically laid out like a excel spreadsheet. Column 1 is the colored indicator, Column 2 is the keyword variable, Column 3 is the parent keyword, 4 is numeric value of difficulty, Column 5 is the global searches value, Column 6 is the local search value, Column 7 is the cost per click value for that particular word, Column 8 indicates adwords website density, Column 9 is the total results and then continues into the availability of .com, .net or .org.
Here is a screen shot of the software interface: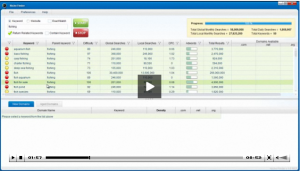 There are many iterations of this type of software available from many sources. However is you do any research on Brad Callen and I encourage you to do so, you'll find he is a successful internet marketer and has developed many software tools to help automate the internet marketing process.
The price for Niche Finder is $97 and comes with an 8 week money back guarantee.
Take a moment and read Brad's story here.
MATERIAL CONNECTION DISCLOSURE: You should assume that the author of this article has an affiliate
relationship and/or another material connection to the providers of goods and services mentioned in this article
and may be compensated when you purchase from mentioned provider.
You should always perform due diligence before buying goods or services from anyone via the Internet or offline.